Ben does data visualization
, creative coding, information design, visual journalism, UX engineering, and front-end development.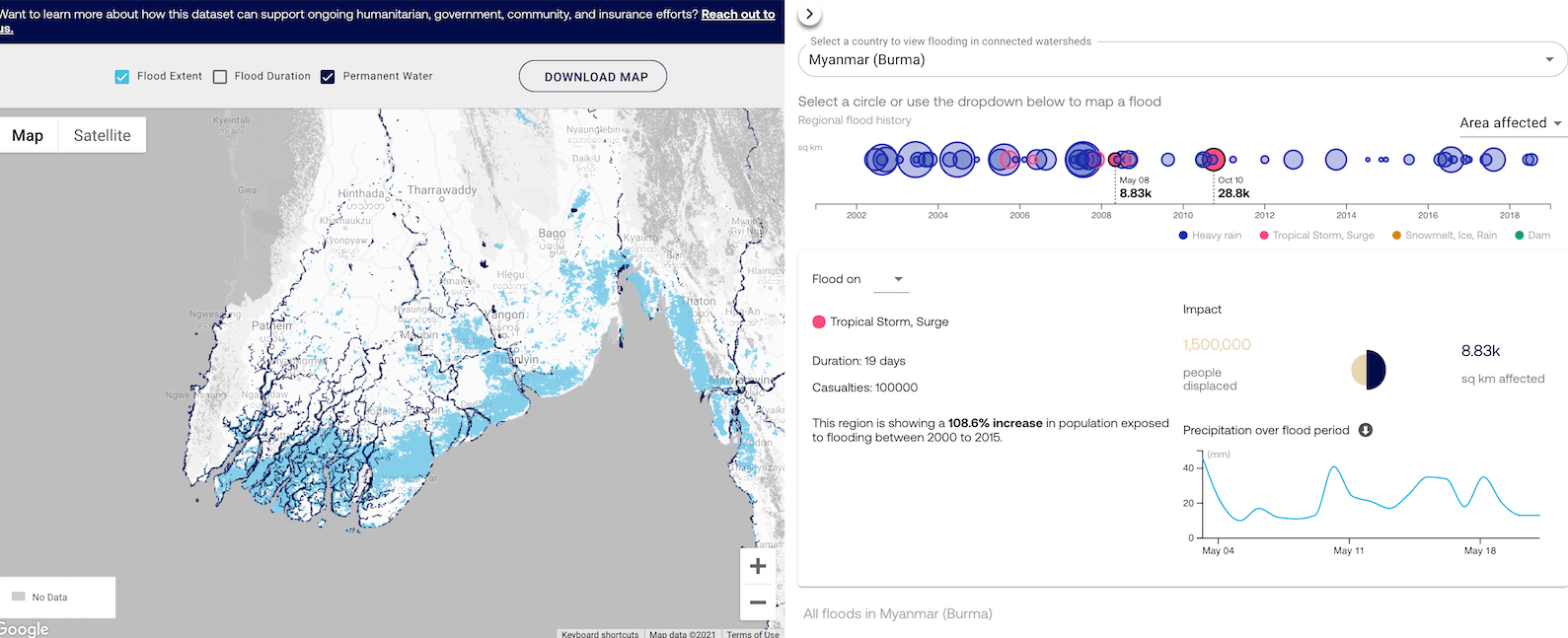 Global Flood Database
Published in Nature
Exploratory dashboard of the world's largest collection of flood maps. In collaboration with Cloud to Street and in support of original research published in Nature.
MA K-12 COVID Testing Dashboard
Published in Cell
Dashboard to track the COVID-19 testing strategies of school districts in MA. In support of the STSS collaborative.